Charleen Whipple DOM, MSTCM
With Dual Bachelor of Science degrees in Sports Medicine and Nutrition from Colorado State University, I embarked on my journey to practicing Chinese Medicine in 2009 at The Colorado School for Traditional Chinese Medicine. The holistic approach of Chinese Medicine provides me with the opportunity to treat the entire patient; Mind, Body, and Spirit. Incorporating my knowledge of western medicine provides me with a greater understanding of the patient and the ability to treat from a dual perspective. With six years of outpatient rehab experience and ten years in private practice, I am passionate about getting people out of pain and back to their optimal health. The certifications in injection therapy, advanced cupping techniques, sports acupuncture, and LLT Laser therapy ensure that I have the skills needed to help my patients. I love the field of Chinese Medicine as it gives me the opportunity to help my patients find a natural, lasting form of healthcare. With caring, compassion, education, and empowerment, I feel that every individual is capable of living the life they desire.

As a Colorado native I love anything outdoor and active. When not in the clinic I am spending time with my husband and our crazy 4 year old!
Anniina is a licensed and board certified Acupunturist with a wide scope of knowledge and expertise. She has been working in the healthcare field since 2012 and holds certificates in motorpoint acupuncture, herbal medicine, cupping, facial acupuncture, medical astrology, and yoga. Acupuncture and traditional medicine has greatly impacted her life and she is passionate about bettering the lives of those in her community with a holistic and integrative approach. Anniina combines many techniques into her treatments to release tension, ease pain, and to relax and rejuvenate the nervous system. Her treatments focus on restoring the body to a state of balance, with each of her treatments uniquely tailored to the individual. Her style is nurturing, supportive and grounding and sure to leave you feeling recharged.
Amanda has been a massage therapist since 2008, graduating from The Lauterstein-Conway Massage School. Her work is precise, controlled and detailed, integrating structural bodywork, restorative deep tissue, and intuitive flow to reconnect mind and body.
Amanda works with a diverse clientele and also specializes in manual lymphatic drainage, prenatal and oncology massage. Additional offerings include Thai-Yoga stretching and Kundalini Reiki.
MT106241
MI3532CYT200
Amanda Grissom
Massage Therapist
Tamar Silberman
Acupuncturist
Tamar Silberman has spent more than 20 years studying, exploring, treating and using alternative health modalities. She believes that the path to health is a journey of discovery. It's not always easy, but it is always worthwhile! Your health is your biggest asset, take care of it.
At the age of 24, she was diagnosed with MS (multiple sclerosis) and with the treatment options given her and the gloom of what may come, she began to explore other ways to manage her health. Her diagnosis was the biggest gift.
Tamar has a Texas license of Acupuncture and is also a member of the NCCAOM (National Certification Commission for Acupuncture and Oriental Medicine) since 2010. She received her Master's in East Asian Medicine from The Seattle Institute of Oriental Medicine (SIOM) in 2010 and practiced in Israel for several years. She is also a registered Hatha Yoga instructor and has studied other energy centered healing modalities.
Tamar holds a Master's degree in Sociology focused on medical sociology, where she explored different systems of medicine as well as many perceptions of health, healing and disease.
Tamar is also a facilitator of "The Work" of Byron Katie, which transforms and liberates patterns of thinking.
When she is not at work or doing job related activities she is grateful for the time she has with her husband Victor and two young daughters, Isabella and Sophia.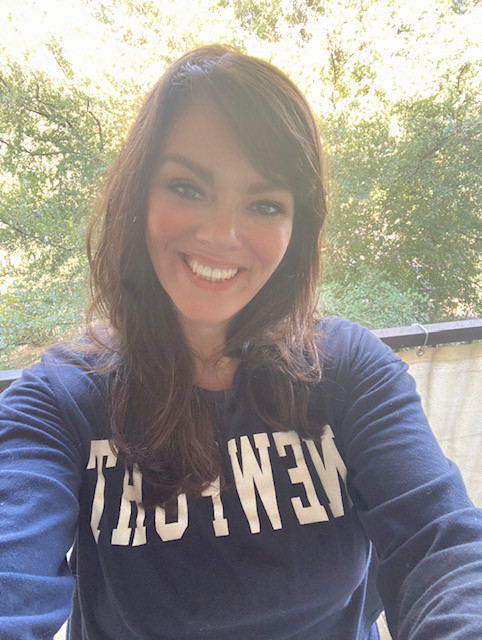 Holly Holbrook
Massage Therapist
Holly is a mother of one and a graduate from The Lauterstein-Conway Massage School in Austin, Texas. She loves to work with your body to assist it in healing. She has an intuitive, flowy style that will gently coax your muscles into relaxation, which will naturally assist your body into releasing physical and emotional tension.
Holly believes that massage is an amazing way to reconnect and get in tune with what your body needs.
Holly specializes in reducing physical pain and stress reduction by utilizing combined massage techniques, myofascial release, stretching, cupping therapy, and the Theragun when needed.